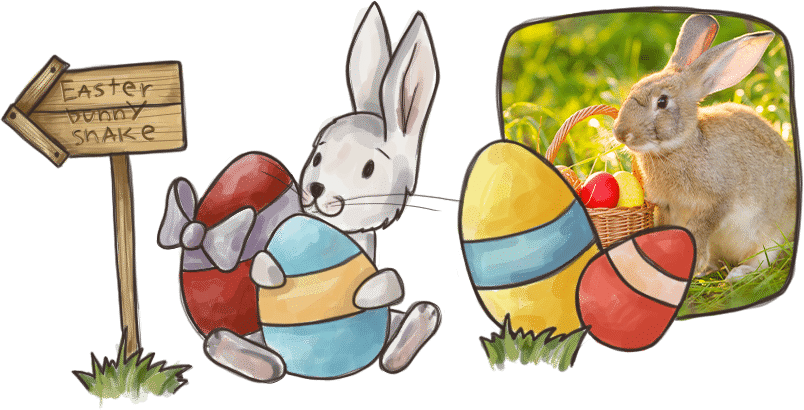 Easter Event
At Easter the Easter bunny sneaks in and scatters chocolate eggs all around our farm.
Giant Rabbits
Our giant rabbits will be in their element as the Easter bunny is a good friend of theirs and is sure to pay a visit. Get you face painted to blend in with our bunnies while enjoying some Easter themed baked goods from our cafe.
Price
The prices of the event will be announced shortly before its start.